See on Scoop.it – Newton Design and Marketing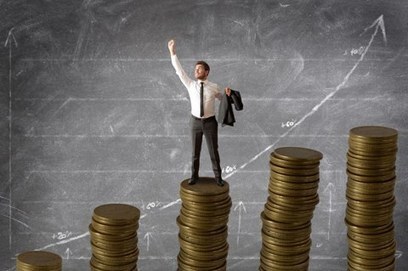 Excerpted from article by Neil Patel posted on Quick Sprout:
"Creating a popular blog isn't hard. The hardest part about blogging is generating a positive ROI from it. Here is the formula I use to monetize my blogs:
– Webinars:
If you have a product or service, you should consider doing a weekly webinar. The webinar shouldn't just be about your product or service, but instead it should be around something that benefits your potential customers.
By giving them useful information for about marketing, it builds trust within our brand and that drives signups.
Here are the two ways we do it:
1) Ask them to signup…
2) Offer a free trial…
– Remarketing:
It's much easier to drive traffic to your blog compared to your main site. The reason being is content marketing can drive millions of visitors through the use of infographics, content guides, and plain old blog posts.
Once you have a large audience reading your blog, you want to remarket them. Through services like Retargeter and Perfect Audience you can pixel all of your blog readers.
– Call to actions:
There are 4 effective call to actions that you can easily use:
1) Hellobar…
2) Navigation link…
3) Static ad…
4) Scrolling ad…
– Case Studies:
If you are targeting businesses as your primary customer type, case studies are another great way to drive customers to your business.
– Special promotions:
One of the easiest ways to convert readers into customers is to offer them special promotions. From doing a blog post that offers readers a special discount, or a bundled deal like Appsumo tends to offer, you can get really creative in driving signups.
– Collect emails:
It's a much longer process than the above methods, but the conversion rates tend to be higher.
Now lets start with a the ways you can collect emails on your blog:
1) Popup…
2) Sidebar…
3) Blog posts…
Once you have the emails you want to create an email drip system. Typically the email drip consists of at least 7 emails and it is sent to people automatically over time. With services like MailChimp, Aweber, or SendGrid you can easily create a drip. Within those emails you need to educate your customer base and sell them over time…"
The post by Neil Patel is very interesting. Read full article here:
http://www.quicksprout.com/2012/11/26/how-to-convert-blog-readers-into-customers/
See on www.quicksprout.com