See on Scoop.it – Newton Marketing Forum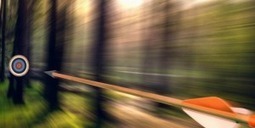 Landing a new valuable account takes a lot of time, work and cooperation within a company. Read this blog to learn 5 easy steps for Account Based Marketing.
Condensed…
Step 1: Discover & Define Your High-Value Accounts
Step 2: Define Personalized & Effective Messaging
Step 3: Determine Optimal Channels: Just as the same content doesn't work with each prospect, you also need to discover and setup the optimized touch points for your lead nurture plan. Each persona you are targeting will respond differently according to the channels you choose, but regardless, you must keep consistent messaging across all channels.
Step 4: Execute Targeted Campaigns
Step 5: Measure, Learn and Optimize
See on blog.marketo.com